Welcome to KapiTaler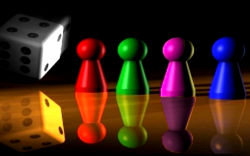 "KapiTaler" online board game for 2-4 players.
You can
play
this game now without registration against one computer opponent and if you are
logged in
you can join a game with three real opponents.
One game takes about 10 - 15 minutes.
Roll the dice, move your token and buy industries.
If you acquired all industries of an economic sector, then this sector becomes a monopoly and you can open branches here. More branches mean more revenue from your opponents. The winner will be the one, who will become the richest first or will bankrupt all his opponents.
This is the KapiTaler game board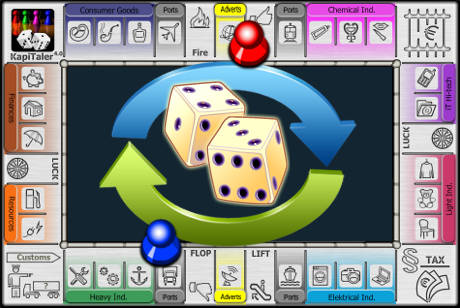 Players' tokens move around this board with the number of spaces shown on dice.
After you have rolled the dice your token moves to one of the industry. If this industry was not sold before, you can buy it. The price is shown on the game board.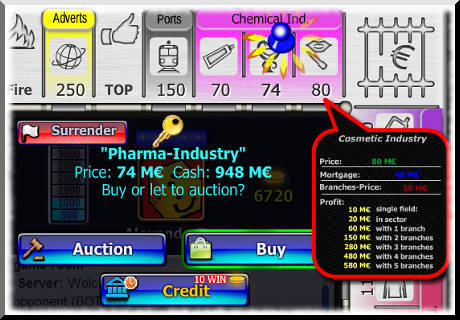 The goal of this game is very simple: Make as much money as you can. More monopolies you get and more branches you build, the more money you can collect from your opponents.